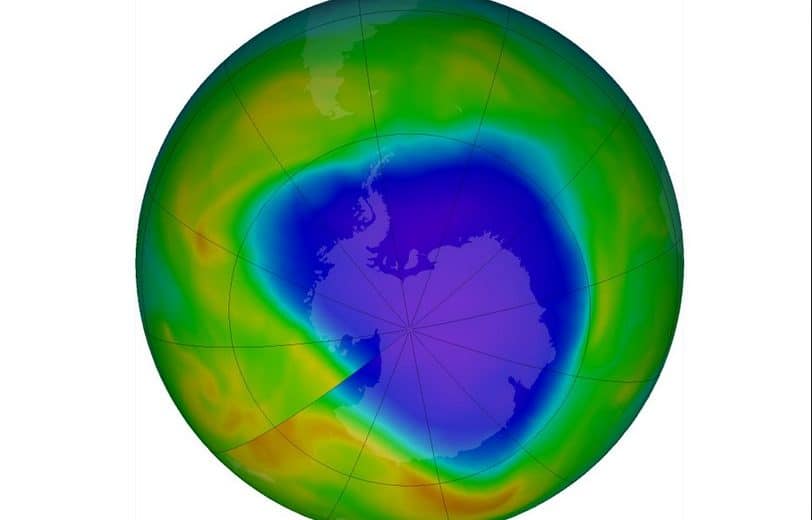 Ozone (O3) is found throughout the atmosphere, with the majority (about 90%) in the stratosphere and the remainder in the troposphere. In both regions it is continually formed and destroyed through photochemical processes (section 1.2.1.4), involving carbon monoxide (CO), methane, non-methane hydrocarbons and nitrogen oxides (NOx). Ozone is radiatively important in both the ultraviolet and infrared parts of the spectrum, and the radiative forcing due to ozone changes depends on whether the ozone is in the stratosphere or the troposphere (see section 6.5).
Decreases in stratospheric ozone have occurred since the 1970s. The most obvious feature is the annual appearance of the Antarctic ozone hole in September and October every year. The October average total ozone values over Antarctica are now 50-70% lower than those observed in the 1960s. Ozone loss is greatest at altitudes between 14 and 24km and is caused by photodissociation reactions involving chlorine and bromine released from halocarbons.
Observations show that free tropospheric ozone has increased above many locations in the Northern Hemisphere over the last 30 years (Prather et al., 1995), although changes in concentration are highly spatially variable, both regionally and vertically, making assessment of long-term trends difficult.